In order to achieve the highest level of Color Accuracy our Central Color Lab performs color matching, database creation, tinting software and establishes new technologies together with our flagship brand of ECOTINT® colorants.
Our most modern laboratories, equipped with latest technology equipment and software, combined with our highly experienced team of Color matching experts, are creating Database formulations meeting expectations of countless customers across the globe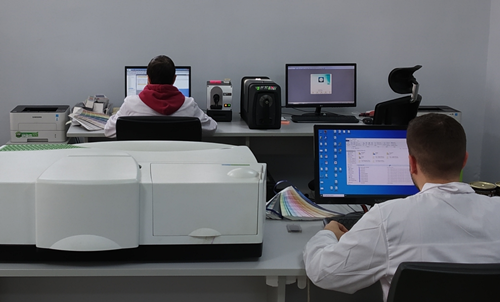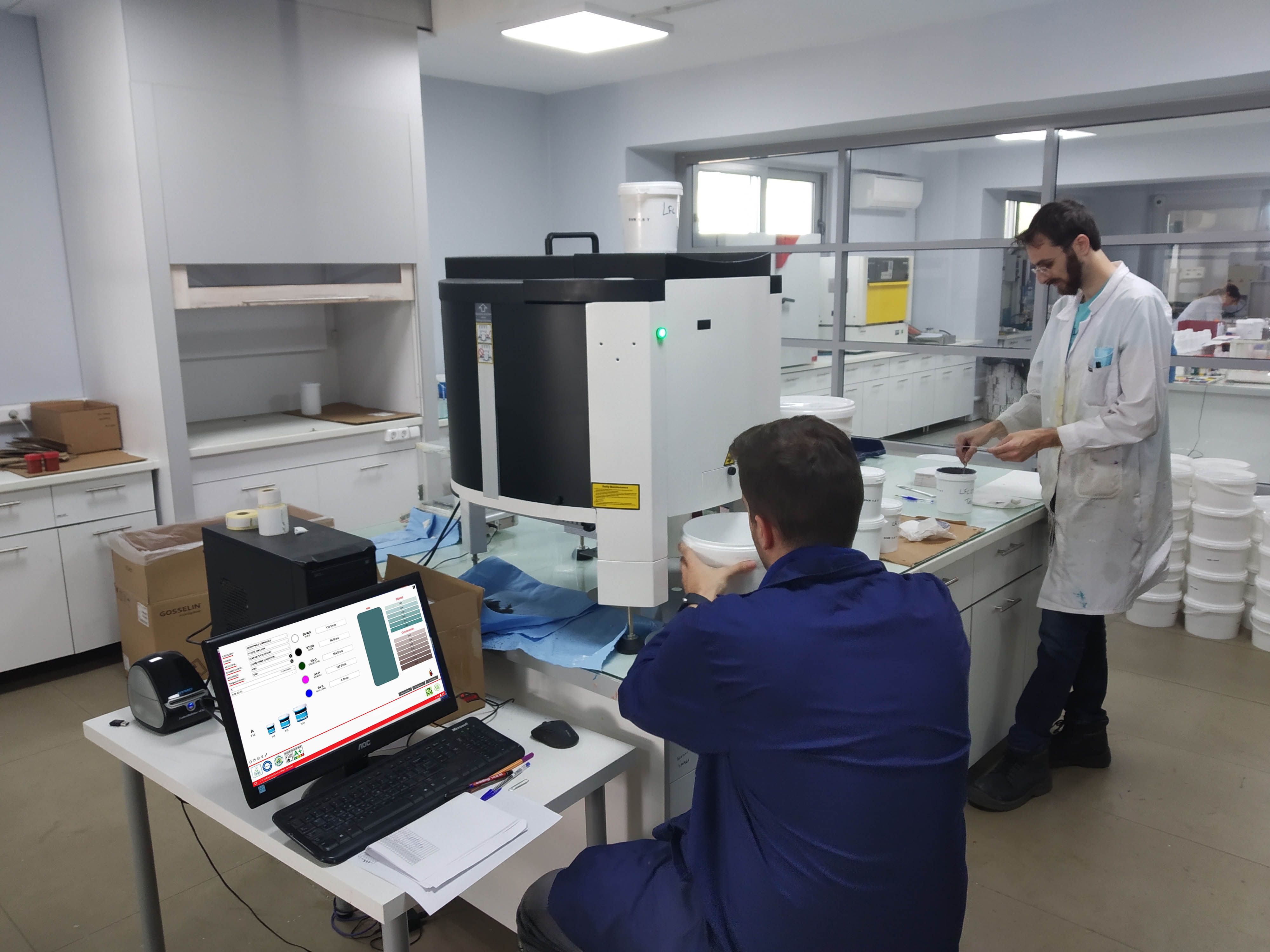 The expert team has a great experience designing and formulating, combining several colorants in order to develop customized tinting systems that cover the full color spectrum. This allows Leonice customers to have a great flexibility in several properties (cost, use, application, exterior durability) on the proposed color formulas.
Additionally Leonice Color Matching Education Program is just a part of several advanced trainings that we offer to our partners contributing over and above to the paint industry evolution. In this way Leonice promotes all aspects of the latest process methods, modern raw materials and equipment that comply with the strictest current and future environmental norms.
Color Formulas Creation
We have developed the Art of balancing various parameters while creating Databases such as "Coloration Cost, Opacity, Color Strength, Exterior Durability, Full Coverage of the Color Spectrum without any Color Gaps".
Color formulas can be matched with advanced color matching software and they can be further optimized and physically checked in wet paint using dispensers. Leonice can offer fully customized and functional color formulation that meets every customer special requirements.
The Color experts team in corporation with the R&D team has the option to design customized tinting systems by selecting colorants from the big pool of Leonice production to satisfy the needs and demands of every different market.